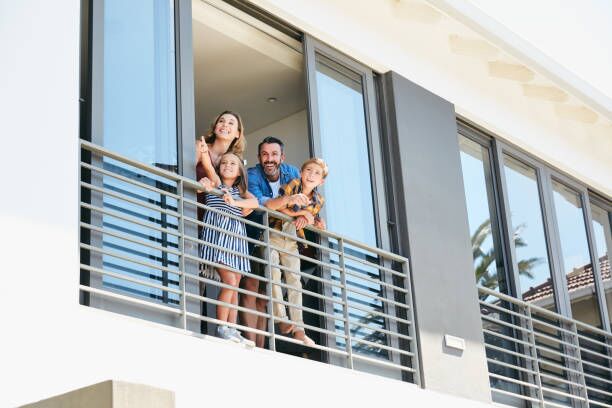 In times past, the wisdom has been to buy land. But they're not making any more of it. Australia is filling up. The great Australian dream of owning a quarter-acre home is changing. Apartment living is increasingly becoming the choice for many Australians. Given the pattern in which Australians move homes, it is very likely that you will relocate as many as 11 times in your life. Moving apartments is far less of a strain than shifting houses. As the release of land is confined largely to regional areas and the suburbs, city living is becoming a matter of vertical housing. However, apartment living comes with positives and negatives. We examine the pros and cons of vertical living while looking at what sort of apartment attracts a buyer.
PROS
Cheaper Than a House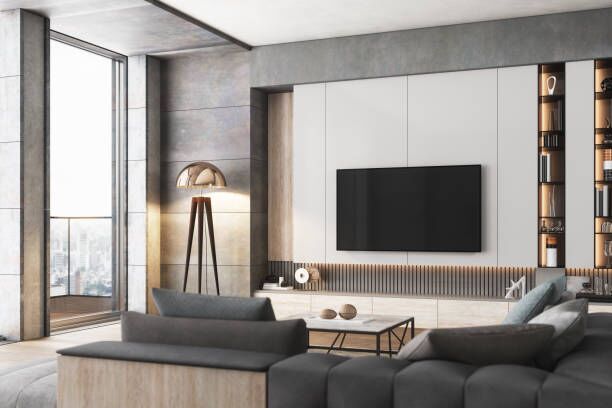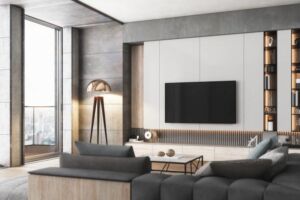 The median price of an apartment is lower than the median price of a house. As a general rule, this holds for all of Australia's major cities. According to research, choosing an apartment rather a house saves the average buyer $199,374 on average. Regardless of how you slice it, that's a significant saving. This enables anyone hoping to step up onto the property ladder to do so much sooner. The deposit is less, and it means additional savings on upfront costs such as stamp duty. Likewise, anyone downsizing from a big house will retain a nice nest egg for themselves. Apartment living is the cheaper option.
Low Maintenance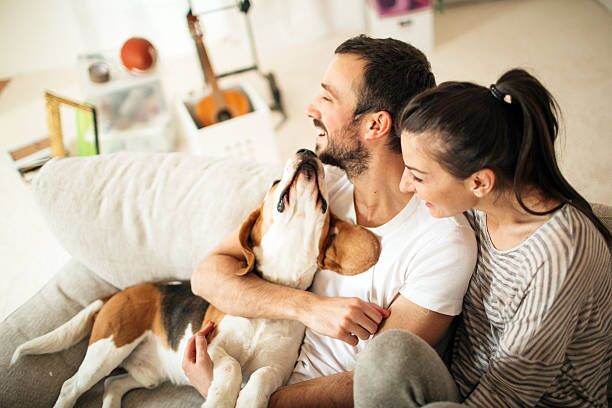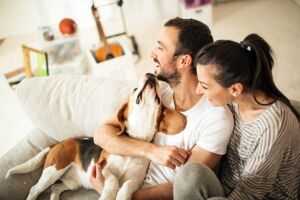 Owning a home entails a never-ending cycle of tasks. Not only does each room and space require frequent cleaning, but so does the landscape. Saturday mornings are spent mowing the lawn, edging the nature strip, and weeding the flower beds. Then there is the raking of leaves, clearing out the gutters, and removing venomous snakes. Possibly. But apartment living relieves the owner of these burdensome activities, freeing them up to enjoy more of their life. All amenities are the responsibility of either the landlord or the body corporate. However, in a strata situation, you will have to contribute to the cost of maintenance.
Amenities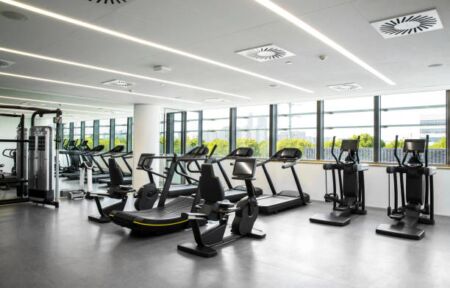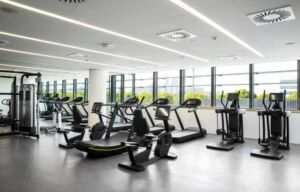 Apartment buildings now provide a variety of facilities that might keep you from leaving the property. Outside the building, there is usually a well-equipped gym, a swimming pool, a sauna, and entertainment places. Other innovations are cropping up, often in experimental inner-city areas. You may find that there is a communal herb garden or a relaxing green area. More than one building boasts a recreation room for the residents and guests. If you lift a barbell but can't often make it to the city gym, then right here is a saving to add to the list. You can tear up your gym membership. Likewise, you probably haven't dangled your toe in a body of water for a long time. You just might find yourself enjoying a healthy backstroke.
Location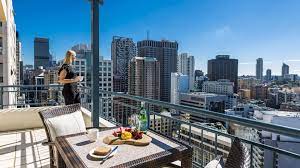 As cities such as Sydney expand to include cities inside cities, location becomes an important selling point. However, the cost of residences in desirable neighbourhoods, let alone their availability, is restricted. Vertical living allows a buyer to step into an area they might otherwise be excluded from. For instance, one might want to live near the iconic Bondi Beach. Apartment living offers that person greater opportunities for achieving that dream. With more and more apartment buildings being commissioned throughout the city, workers can be closer to home. Those who enjoy the romance of city life can look down upon the city lights from a bird's-eye view. If you're lucky enough to own a penthouse, that view becomes a joyous panorama.
Greater Security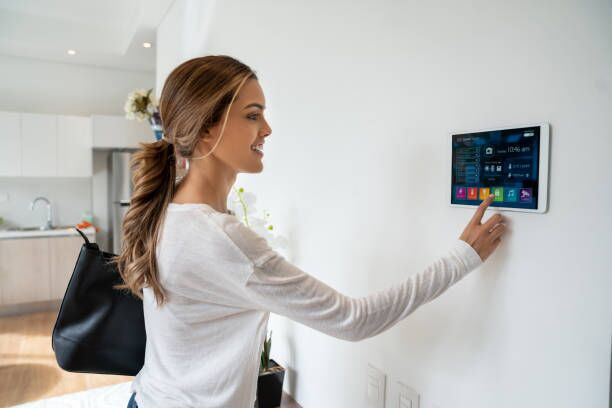 The trouble with a freestanding house is that it's at the mercy of burglars. Cat burglars are less common. Apartments are much easier to secure and enjoy the safety of connectivity with the neighbouring flats. According to the Australian Bureau of Statistics, 60% of apartments have better security than houses. That's a consideration, especially for the vulnerable and elderly, who would have difficulty maintaining a house anyway. Having neighbours around to keep an eye on suspicious characters adds to the security. Intercoms and key code entry systems create another layer of security between the intruder and your apartment. Many buildings also incorporate CCTV.
Cons
Smaller Living Space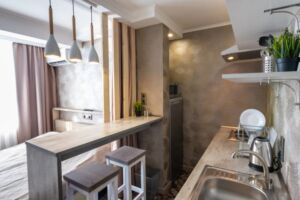 Apartment dwellers do not have the space that a home provides. Apartments typically have a single floor layout, whereas a home might have both an upstairs and downstairs. This could be conceived as either a pro or a con, but in this case, we'll list it as a con. With less space comes less space for storage. Those who get a kick from riding their pushbike around the living room have to find a new hobby. There is not much space to stretch your legs, and quite often, pets are not allowed for this very reason. Many consider apartment living a cramped lifestyle. The pandemic revealed the limitations of confined living of this sort. However, the good news is that the average size of apartments, like houses, is increasing.
Strata Levies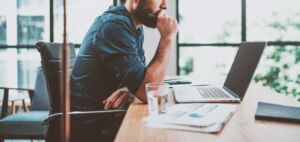 Bills and rates are a special kind of pain. There is no such thing as a good bill, other than the one you don't have to pay. With apartment living comes strata levies, and these are nothing to leap for joy over. They are just another form of foul notice that makes you and your letterbox bitter enemies. A quarterly bill is levied on all owners; the money goes towards the building's upkeep and maintenance of the amenities. This is where the gym, swimming pool, and recreation areas stop being fun. It's doubly irksome if you don't even use them. Who wants to pay for someone else to do bicep curls or the butterfly in imitation of their favourite swimming hero? It's not the kind of thing you can angrily argue your way out of either.
Noise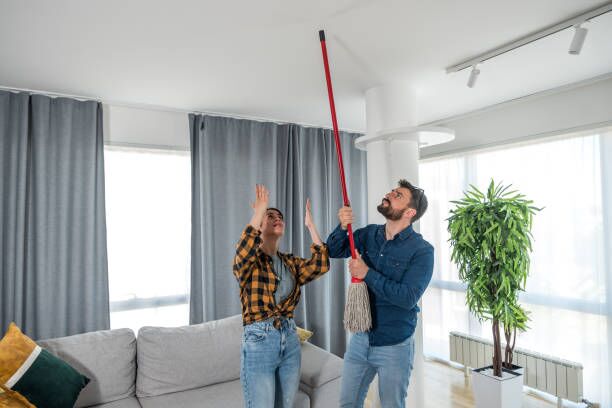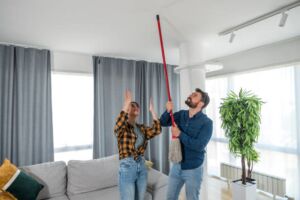 Apartment living is notoriously noisy. There is always the young person who hosts parties every weekend and blares horrible dance music. Then there's the couple who fights every day over anything and everything. As sturdy as the walls might be, they never seem to fully prevent the mysterious thudding from upstairs. For those who treasure peace, it can be quite a challenge. As annoying as this can be, it's worse if you are a noisy person who likes to practise their drums and bagpipe playing. Living in such proximity to others puts unfair strains upon your simple pleasures. Apartment owners find themselves hushing their guests and monitoring the stereo volume. You can become irrationally conscious of the TV's sound and overly sensitive to the noise of others. It can turn you into someone who isn't a lot of fun to visit.
Unsound Structure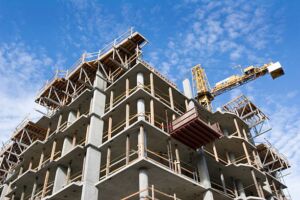 If a house has structural issues, more often than not, they can be mended, albeit at an expense. However, if an apartment block is badly located or is built on unstable foundations, everybody loses out. Buildings with structural issues have plagued the development sector in the past few years. Many residents have been evacuated because of unsound structural issues. Problems have included serious cracks arising, inadequate materials, and water damage. A unit or an apartment is attached to a building, making your investment tied to the health of the structure. As a rule of thumb, older buildings tend to make better investments for apartments given the higher standards that applied. This shouldn't scare you off a modern block, but it means a degree of research into the developer and the building itself is prudent. Companies with a history of shoddy workmanship should be struck off your list of buildings.
Not Renovation Friendly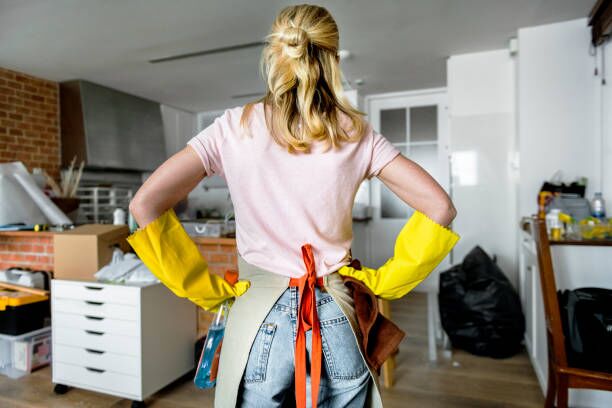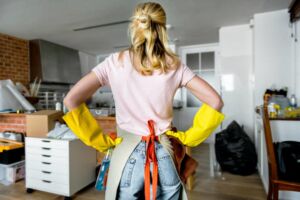 When you own a house, you can do what you like with it, within the limits of council regulations. If you want to build an extension and add an extra room, you can. It's simply a matter between you, your builder, and your bank balance. And, naturally, the size of your house. If you wish to build a gazebo, nothing is stopping you. If you desire a rear balcony, the world is your oyster. But not so if with apartment living. You are constrained by the walls, the ceiling, which is common property, and the noise. Any type of improvement will require you to crawl on your knees to the body corporate, which is usually run by busybodies. It's not that you are forbidden from making improvements; it's simply that an array of factors come into play.
Conclusion
Owning a house is everybody's dream. But they are prohibitively expensive. We are not always able to find a house in our dream location. On the other hand, apartment living offers many advantages. It has its share of cons, but there are enough pros to make it a viable option. None, the least of which is that you have greater freedom to choose a location of your choice. Many speak of the cons, but that is changing. More and more apartments are being built. What seems like a bad investment today is becoming a sound investment for tomorrow. Those already in apartments know this. They might be looking to stay in an apartment but upsize. If so, they may be keen to sell. If you're looking for an agent to help sell your apartment, contact Perfect Agent. We will match you with the best agent for you!
https://perfectagent.com.au/wp-content/uploads/2022/03/The-Pros-And-Cons-Of-Apartment-Living.jpg
408
612
Erika
https://perfectagent.com.au/wp-content/uploads/2018/07/perfect-agent-logo-with-pading-300x165.png
Erika
2022-03-22 11:16:16
2022-03-23 10:42:08
The Pros And Cons Of Apartment Living