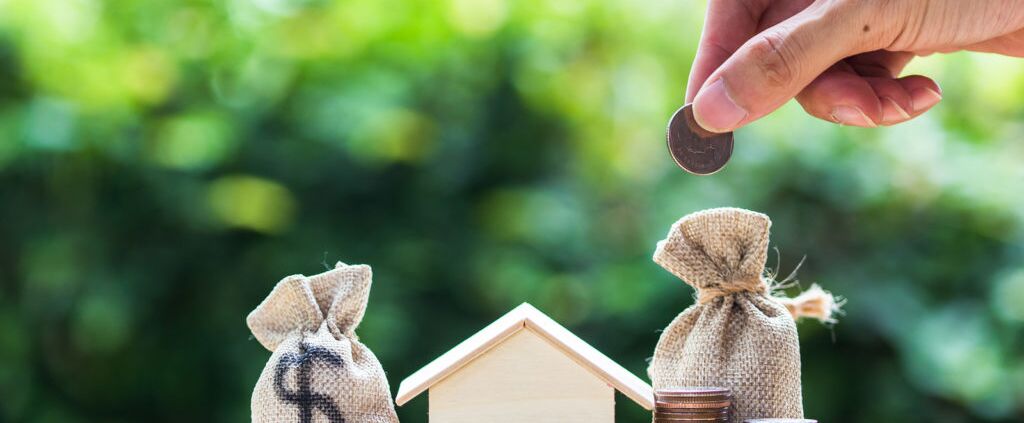 How to Sell Your House for the Most Money
Considering it is one of the biggest sources of wealth for some of the richest people in Australia, the property market has the potential to reap big financial rewards for those who know how to market and sell homes at the best possible price.
With that being said, selling your house for the most money does come with its own particular set of challenges. However, enlisting the services of a trained and qualified real estate agent can mitigate this process markedly.
Here's what you need to know in order to sell your property at the highest possible price, and maximise the equity on your home.
1. Understand Your Local Market
The global housing market is constantly changing, and even on a local level, one cannot necessarily count on market conditions staying the same for too long. In this regard, having a good real estate agent to represent you when selling your house is cardinal to selling at the best possible price.
A good real estate agent is one that understands the market in which they operate through and through. Experience within their local housing market has taught real estate agents how to read the market conditions that are at play at any given moment, and advise home sellers on a price that is both fair – taking into account comparable properties, as well as the features of the property that is for sale, and the amenities that surround it.
Your real estate agent will perform a comparative market analysis to evaluate the comparable properties that have been sold in the past 6 to 12 months in order to determine an asking price for your property, and will take a good look at the market trends from the past in order to make a prediction regarding the future sale of properties. Keep in mind that the local market conditions pertain to the suburb or city where the property you are looking to sell is located, and that it is not prudent to expect the same selling price as you might fetch for similar properties in other cities or suburbs.
2. Choose the Right Time to Sell
"The best time to sell" is not necessarily the same for every property seller. We've all heard that the housing market tends to bloom when springtime comes around, and that sales tend to go into hibernation in the winter, but each individual seller's personal and financial circumstances will certainly also affect their decision to sell at a specific time.
Sellers are sometimes prompted to put their property on the market due to external circumstances like having to transfer to a different suburb or city due to work obligations, or wanting to move to a place with amenities and schools that are closer. In other instances, the decision to sell is made purely for financial reasons. Whatever the reason for selling your property, choosing the right time to sell is certainly not a decision that should only be based on the weather.
Have a thorough discussion with your real estate agent about the reasons you have for selling your property, and make sure to set out a timeline for the sale in order to give the agent an idea of when you'd ideally like to have sold your house. Ask them whether the current market conditions suggest a buyer's or a seller's market – this will almost definitely affect the price your property is likely to fetch at a particular time.
3. Set the Right Price
One of the most common questions sellers have for real estate agents is how much money they are likely to get when their home sells. An experienced real estate agent will suggest an asking price that is in line with comparable properties in the city or suburb the property is being sold in, and a home appraisal like this might differ from what you expect in terms of the ultimate selling price. Remember that the asking price an agent suggests is not always the price that a home eventually sells for – the property market is one that always varies.
It is for this exact reason that setting the right selling price is a key factor in getting your home to sell within a reasonable timeframe. If it is too low, the seller might end up having to settle for a price that is even lower than what is being asked. Contrarily, a selling price that is too high will see your property stay on the market for longer than you'd like it to.
The sweet spot is a price that sits comfortably among similar properties in the suburb, city or town that your property is located in, taking into account what is happening in the housing market at the time. You will need to trust your real estate agent to estimate the right selling price: years of working in the real estate industry makes them a reliable source of information, and a proven track record of sales gives them the knowledge to recommend a price that you will be satisfied with.
4. Understand How Much it Really Costs to Sell a Home
There are quite a few hidden costs associated with selling a home, and many sellers are not aware that these costs may affect the profit made once the home is sold. Some of these costs may include repairs, maintenance and cleaning costs, moving and marketing costs, legal costs, as well as bank charges and outstanding council rates and/or body corporate. This is not counting the fee your real estate agent will charge for offering their expert services.
Yes, the aim is usually to make a profit from selling a home, but failing to remember how much it really costs to sell a home can set you back a little in terms of the amount of cash in hand you end up with after the sale.
5. Find a Great Real Estate Agent
Finding an expert that is your partner on your journey from "for sale" to "sold" is likely the most important step in the selling process. As has been stated over and over in this article, many of the processes involved in selling a property require the services of a seasoned maverick of the housing market.
Using an agent finder like Perfect Agent is one of the best ways to ensure you find a real estate agent who is licensed to do business in their state, and has gone through years of rigorous training to build up comprehensive knowledge of their local housing market, together with a large database of potential buyers.
If you're asking whether you can sell your house without the help of a real estate agent, the answer is "yes". But if you're looking to sell at the best possible price within a timeframe that suits you, not having a real estate agent by your side could turn the decision to sell your property on your own one that you might regret later on.
6. Consider Minor Renovations that Add Value at Minimal Cost
Many homes that go on the market do not require extensive repairs or improvements – that is, unless you are selling a fixer-upper, of course. However, minor renovations like a fresh lick of paint, minor kitchen and bathroom renovations, and small energy-efficient upgrades to the property can add real value to your property, without breaking the bank.
When your agent does a home appraisal and recommends minor repairs and renovations, listen to what they have to say. Real estate agents know what aspects of the property make it sell more quickly, for more money. Take note of the advice given by your real estate agent and consider whether their recommendations fall within the limits of your budget. Small improvements don't typically take ages to do and have the potential of significantly putting up the selling price, and doing them can have a far-reaching positive impact once the deal is done.
7. Negotiate the Best Offer, Not Just the Highest Offer
Even if it seems counterintuitive, the highest offer on your home is not always the best offer. When buyers put in an offer to purchase, this usually comes with a set of contingencies – the terms and conditions that allow the buyer or seller to cancel the agreement of sale if they aren't met – written into the contract of sale. This may include things like including a clause that allows the buyer to withdraw their offer, should there be no agreement as to what repairs have to be done to the property prior to the sale.
Your real estate agent will be able to tell you what types of contingencies are fair to you as the seller, and you'd do well to take this advice to heart. This is because a cancelled offer to purchase may require you having to relist the property altogether – something that obviously affects the timeline you might have had in mind for closing the sale, as well as coming with additional costs to you as the seller. Let your real estate agent negotiate these terms on your behalf, and trust their judgement.
Do not be blinded by an offer to purchase that seems to be very high, but includes many contingencies that you might not be able to meet. The best offer and the highest offer are not the same thing, but the best offer is always one that entails fetching the highest possible price in current market conditions, which yields a sale within the amount of time you envision.
Conclusion
Getting the most capital out of the sale of a property isn't as simple as just putting a house on the market and waiting for buyers to start queuing outside with wads of cash in hand. Deciding about the right selling price is key, but not without taking into account your own personal circumstances and requirements within the bigger realm that is the local property market.
Contingencies written into a contract of sale will dictate what types of minor improvements can add value to your property without emptying your bank account. Perhaps the best decision you can make regarding the sale of your home will be which real estate agent to use when selling your property.
Still looking for a real estate agent that is qualified, experienced and trustworthy? Perfect Agent is here to help. All the agents we recommend have been properly vetted and have a proven record of sales that will set your mind at ease and make the load of selling a property much lighter. There simply isn't a reason not to take the leap.
https://perfectagent.com.au/wp-content/uploads/2019/07/bigstock-Saving-Money-Home-Loan-Mortg-264395683-1024x683.jpg
683
1024
Erika
https://perfectagent.com.au/wp-content/uploads/2018/07/perfect-agent-logo-with-pading-300x165.png
Erika
2019-07-11 23:28:11
2019-07-11 23:29:47
How To Get the Best Price When Selling Your House: 7 Ways To Maximise the Equity On Your Home